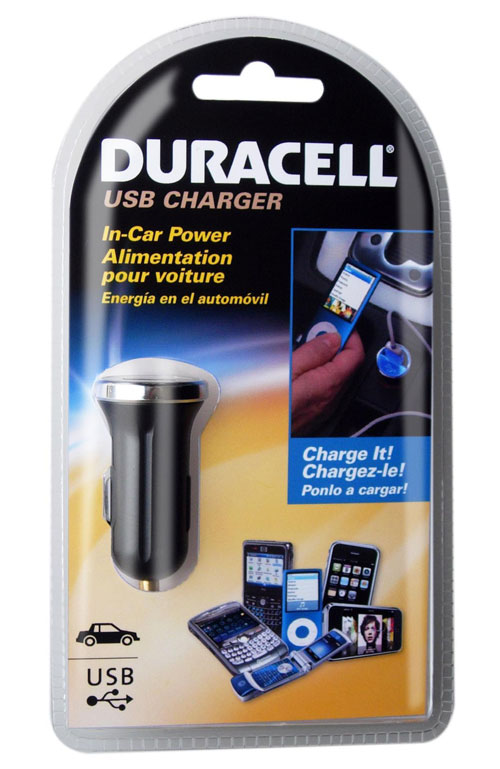 Out of all of the gadgets I have laying around my home, lots of them charge via USB. My iPhone uses USB to charge and all of the MP3 players around do as well. That means that if I want to take the gadgets in my car with me on a trip all I really need is a USB charger.
Duracell has announced a new USB charger designed to sit completely inside the DC outlet in your car. The device is low profile and when plugged in and when ready to use the USB port glows blue. Duracell says that the device can charge the iPhone and any other USB item.
Three different connectors are available for the charger that allow it to hook to mini USB, micro USB, and full USB devices. Pricing and availability information are not available. I would expect the device to cost somewhere between $15 and $20.
Duracell, mobile phone, USB charger