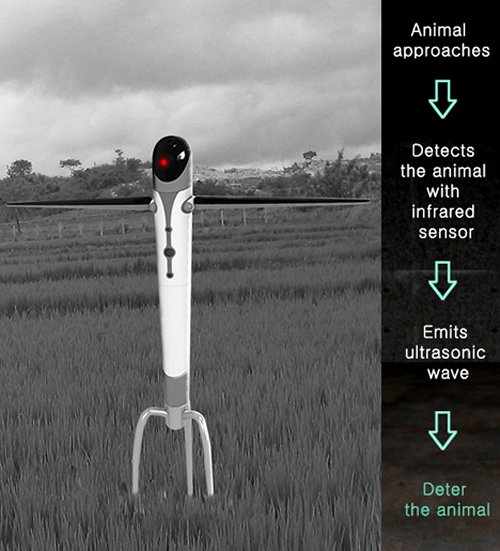 The scarecrows of yesterday were designed to be scary. As the name implies, they were there to guard crops and keep crows away. It could do with an update however. These days crows and other animals are smarter.
This conceptual scarecrow is armed with an infrared sensor eye that can detect animals within a 16,000 square meter range. When an animal is near, it will go into in an Ultrasonic Wave Generation mode. The device would be equipped with solar panel wings, making them completely self-sufficient. Any varmint that gets too close will suffer a small jolt to scare them away.

Don't worry, it won't kill the animals. Just scare them away.
concept, crops, digital, modern, Scarecrows, scary