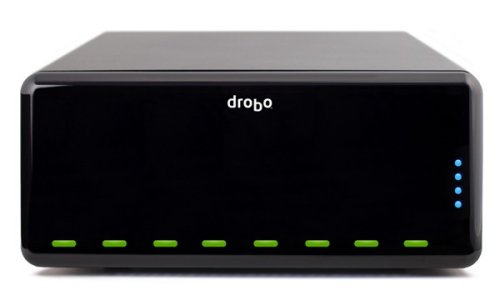 It's been a while since Data Robotics had some new hardware. But now they are sharing a larger, tougher DroboPro that's as easy to use as its predecessor. The 8-bay NAS is aimed at small businesses and creative professional types, but everyone can get in on loving it.
The price is $1300 and it connects to your network via iSCSI, Firewire 800 or USB 2 and supports up to 8 3.5-inch SATA drives for a maximum of 16TB of storage. It's rack mountable as well if you like. It will only take up about a square foot of desk real estate, while standing five inches tall.

It's Vista/OS X compatible. Pretty sweet.
16TB, 8-bay, data, Data Robotics, DroboPro