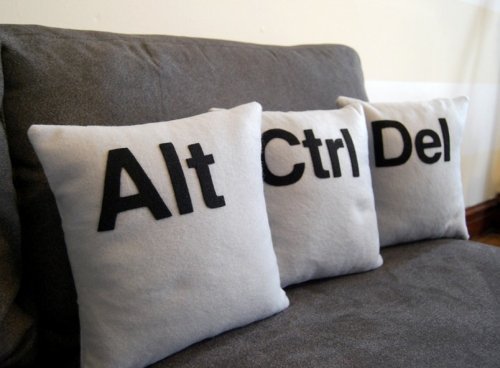 The Mac fanboys have their Mac-O-Lantern pillows. Your laptop has the Log pillow. These pillows can be just for you.
They'll give you a style reboot just by being there. But be careful. Leaning on all three at once will warp time and space, changing the reality around you. Might be a good idea to have a task manager blanket handy.

The set will cost you $60. The geek in you demands them. Just don't go all pillow crazy so that no one can even sit down. I hate that.
computer, Ctrl-Alt-Del, geek, nerd, pc, pillows, Reboot, style