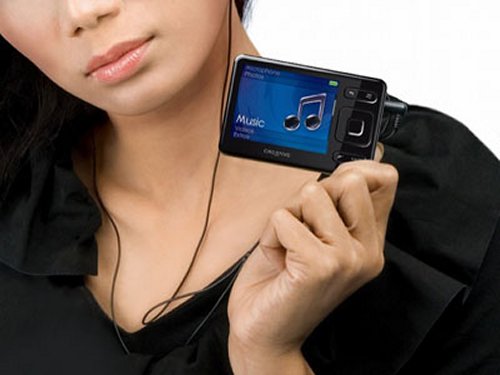 Creative is nothing if not creative, but they have a good thing going with the Zen, so they will release another version of the ZEN Media player series on May 5th. The device measures 83.2mm x 55mm x 11.9mm and weighs just 66 grams.
Some other features are a 2.5-inch (320×240 pixel) display, SDHC expansion and supports WMV, DivX, MP3, WMA and AAC file formats. The 8GB and 16GB models are priced at $102 and $144, respectively.

It's a nice looking PMP, but nothing Earth shattering here.
Creative, MX, pmp, zen