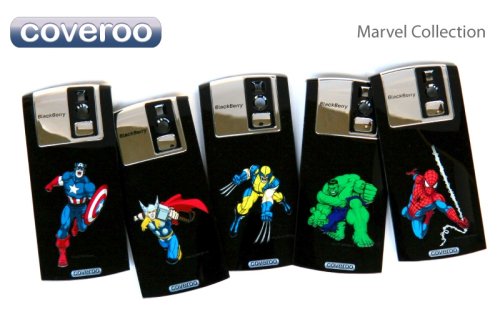 Coveroo has announced their latest update to their line of laser engraved backplates for cellphones and Blackberries. New HighColor printing processes will be used for accuracy and some brilliant color. The design won't fade, rub off or get dirty like skins.
You can swap out your existing backplate fo a custom one from Coveroo's catalog of licensed brands. Everything from vintage images of Beverly Hills 90210 to Resident Evil. You can also get the new Marvel Collection and NBA logos, which will be the first to be using this new color technology. The Marvel characters are Wolverine, Hulk, Captain America, Spiderman, and Thor.

Prices are from $9.95 to $59.95 depending on your device. The color option will first be exclusive to the new Marvel and NBA designs, along with the existing UCLA, Garfield, Hot Wheels, Star Trek, Streetfighter IV, and Resident Evil 5 Coveroo artwork.
backplates, color, Coveroo, engraved, laser, marvel