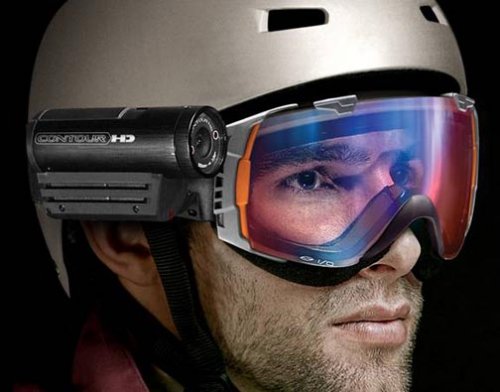 Look at this guy. He exudes a confidence that says, I'm off to have an adventure and I'm not afraid to record it. He's "wearing" the ContourHD which claims to be the world's first wearable HD camcorder.
It weighs just four ounces and the anodized aluminum device can snap on your equipment. Like ski goggles for instance. It shoots HD video (1280×720) at 30fps, or SD at 60fps. Storage is in the form of MicroSD cards up to 16GB, which will provide up to 8 hours of HD and 16 hours of SD per card.

It should come in handy for all kinds of Jackass-like stunts.
camcorder, ContourHD, HD, video, wearable