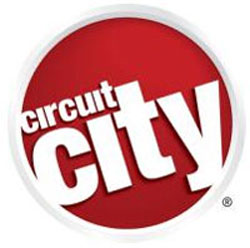 The demise of Circuit City was a blow to the many stockholders and employees of the consumer electronics firm. All of the locations around the country were closed and inventory was liquidated over the beginning of 2009. Today Circuit City is no more, but s few of its assets are still under court control.
Consumer electronics retailer Systemax has announced that it has filed a "stalking horse" agreement with the bankruptcy courts handling Circuit City to possibly purchase the e-commerce business assets Circuit City owns.
The offer is for $6.5 million in cash and a share of future revenues generated by the assets purchased over the next 30 months. The ecommerce assets are currently going through a bidding process and the Systemax offer is conditional on it being the highest offer and approval from the courts. Systemax says that it can offer no assurances that the deal will go through at this point.
circuit city, Systemax