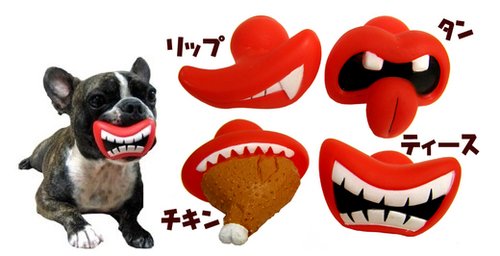 Dogs are man's best friend. But sometimes they do bad things. Pee on the rug, chew up your favorite shoes, maybe eat your sock. When that happens, you need to put them in their place and make them look like idiots. It's the only way they learn.
These chew toys should do the trick. They will make your mutt look ridiculous and comical. The lips are great, but I'd love to see the one with a chicken leg in this guys mouth. Looks like they might only be available in Japan. They know how to humiliate dogs over there.

My Japanese is not good enough to get a price.
Chew, dog, ridiculous, silly, Toys