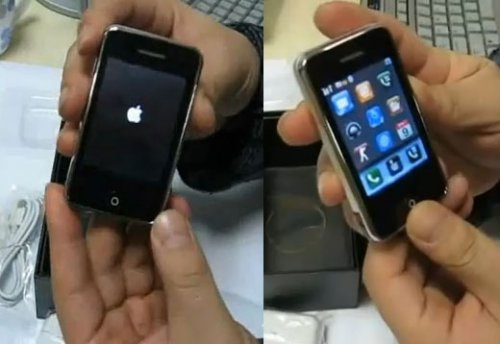 The rumors of Apple releasing an iPhone Nano are still going strong, but they remain just rumors. You can own a miniature iPhone right now if you don't mind that it's a cheap Chinese knock-off. The CECT m188 clones the look and menus of the original iPhone in a package that's just 86mm x 48mm x 11mm. Or about the size of a credit card.
The screen measures 2.6″ diagonal, and it's touch-sensitive, so it sucks to have large fingers with this one. Using a stylus is probably best. The phone is completely unlocked and works on 900/1800/1900Mhz GSM networks around the world.

The m188 supports dual SIM cards, in case you want two bills.
cect, fake, iPhone, knockoff, m188, nano