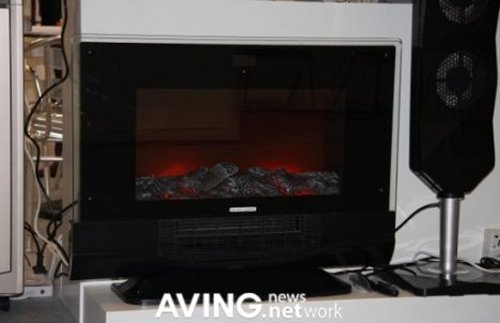 Is your current fireplace not doing it for you? All it puts out is heat, but you want something that puts out heat and sound. Well, the CalSpas FRP4300 has you covered. It features an integrated iPod dock complete with speakers. Because what else is your fireplace doing after winter?
Pump out the heat and the tunes in winter while keeping cozy and downing some hot chocolate. I don't think the CalSpas FRP4300 Fireplace will come cheap, but it's worth it because your friends fireplace doesn't do all that.

Put another log on the fire and put on some Christmas tunes.
CalSpas, fireplace, FRP4300, iPod dock, Speakers