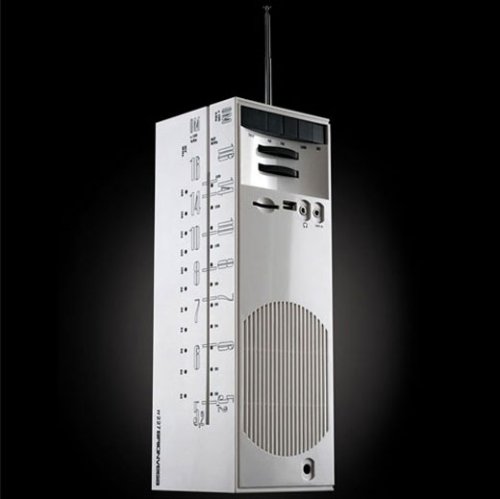 This BrionVega desktop radio is based on a radio that the company actually made back in 1965 in Italy. The RR227 is an update of Marco Zanuso and Richard Sapper's RR127 radio. The updated model features AM and FM radio tuners, plus it can play MP3 or WMA digital audio files. You load tunes on it by popping an SD card into the slot. There's also an AUX jack for connecting your iPod or other media player too.
The design lets you set it down either horizontally or vertically and still be able to use the tuning dial easily. The radio comes in white, black or red. All look great. Also features a 3-watt amp, and there's a headphone jack. It comes with an AC power pack and will also run on batteries.

It's nice to see that retro design is alive and well.
Brionvega, design, Radio, retro, style, upgrade