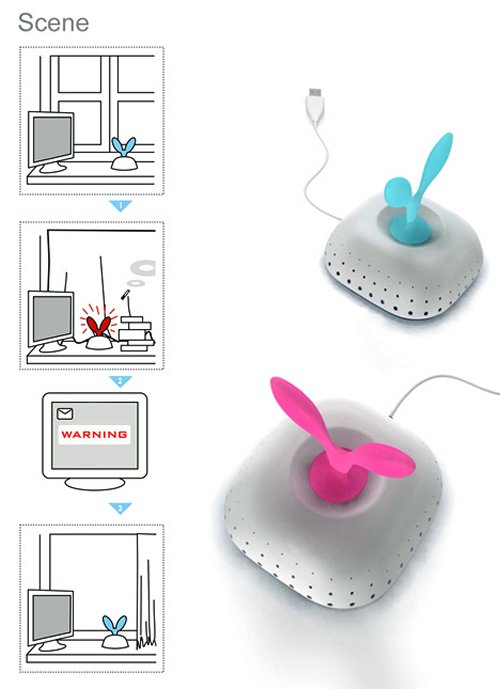 The Breathing Bud is exactly that, a buddy that will help with your breathing. It's a concept that gives you a visual look at the air quality in your home using pretty colors. It was designed to look like a plant bud, even though it more closely resembles rabbit ears.
Vents at the base suck in the air for analysis. A blue bud means good quality air, while pink means not so good. Or as Aerosmith might say, the rabbit done died. The Breathing Bud is connected via USB to your computer, where it will transfer it's data.

So what if you have bad air quality? All you can really do is open the window or move elsewhere.
air quality, Breathing Bud, concept, rabbit ears