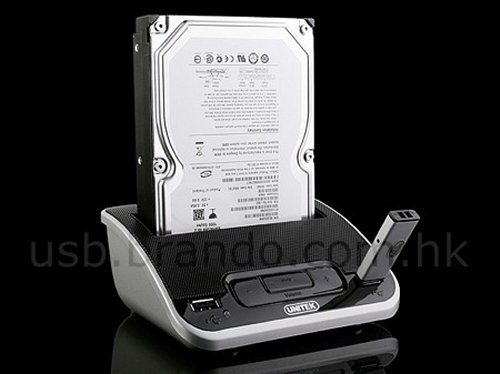 Brando is known for its whacky USB gadgets, so it isn't much of a surprise to see them offering this combination SATA HDD dock / stereo speaker / USB hub. While it won't tell you the temperature at your desk, it's sure to come in handy.
Some features include compatibility with 2.5-inch and 3.5-inch SATA hard disks, two USB 2.0 ports, USB audio, three watt stereo speakers, and volume control. If you are a fan of Brando's gadget combo creativity, it will only cost you $59.

Not a bad price if your desktop still has some real estate left on it.
brando, combo, Dock, gadget, hdd, hub, SATA, speaker, stereo, USB