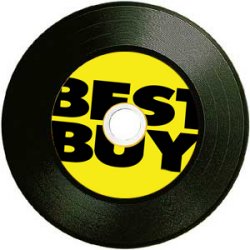 If you've been paying attention to the gadget world you know that we've featured many turntables. Companies are making more and more. Seriously, people are spinning more vinyl. And according to the New York Post, Best Buy is thinking about selling vinyl records in their stores. Yes, it's hard to believe.
Vinyl albums' sales are growing. As much as 15 percent in 2007 and 89% more in 2008. The 2009 forecast is even better. And so Best Buy has started a pilot program in 100 stores. The results were good. So good that they are thinking about using as much as eight square feet in each of their stores to sell vinyl records.

So how did this happen. Did a bunch of our elders start listening to music again? Well, vinyl has a sort of cult following now.
Best Buy, records, sales, selling, vinyl