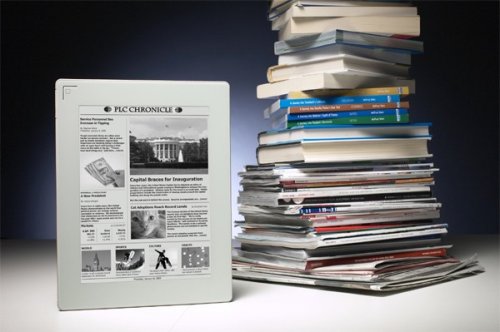 Peer pressure. It affects companies too. And since everyone else is getting in on the e-book reader craze, why not Barnes & Noble too? That's the rumor anyway. Why wouldn't they want a slice of that action? Some "insiders" have supposedly been talking about the possibility.
Just like the Kindle, it would supposedly be connected to a cellular carrier for some connectivity. According to one mysterious someone, Barnes & Noble had been in talks with Verizon, but that didn't pan out. Now it would seem that Sprint is a possibility. Some aren't ruling out AT&T.

That's about all we have at the moment. Nothing on the device.
Barnes & Noble, e-book, reader, rumor