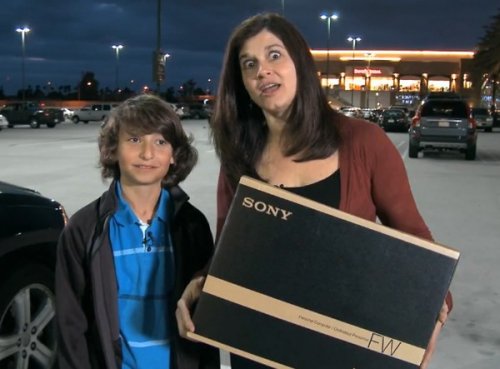 If you thought Microsoft's Laptop Hunter ads did a good job dissing Apple, wait until you hear Apple's response. In a statement to Macworld, spokesperson Bill Evans does the usual praising of his brand, waxing poetic about security, stability, design. Then lays the smack down:
"A PC is no bargain when it doesn't do what you want," Apple spokesman Bill Evans says. "The one thing that both Apple and Microsoft can agree on is that everyone thinks the Mac is cool. With its great designs and advanced software, nothing matches it at any price."

Yeah yeah whatevs. We want to see your next retaliation ad and watch this ad war unfold. No offense Bill, but a clever ad is worth more than a few nasty words in print. There's another thing Microsoft has on you. They know that already.
Oh yeah. I just sank your battleship.
Ads, Apple, Laptop Hunter, Microsoft