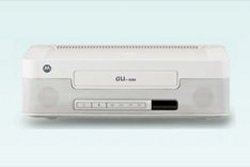 If you thought the Android platform was just for netbooks and cell phones, think again. This free operating system from Google just may take over the entire gadget world yet. Who would have thought it would show up in a TV set top box from KDDI of Japan.
Android is an attractive proposition for budget-conscious gadget makers due to its free and open license. Motorola is first to release its new set top box in Japan, known as the au Box. The au Box can be used to do things like rip, store and playback digital movies and audio over your TV etc.

We don't see it arriving here anytime soon, but the news clearly shows the shape of things to come. Android is just getting started.
Android, Google, japan, set-top box