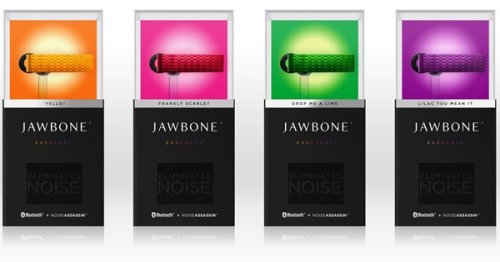 It's been nearly a year since we last saw a Bluetooth headset from Aliph. But now it's back with the Jawbone Prime. The Jawbone Prime isn't much different than its predecessor. On the outside, they've improved the look with something more dramatic. Inside there's the addition of Bluetooth 2.1+ EDR (multipoint connections, easy pairing), plus some algorithm tweaks of NoiseAssassin 2.0 to improve noise reduction.
The Prime will be replacing existing Jawbones for $130, and comes in Blah Blah Black, Coffee Talk and Going Platinum, while an "EARCANDY" edition is available in Frankly SCARLET, 'YELLO!, Drop Me A LIME and LILAC You Mean It.

Both will be available at retail on May 2nd.
Aliph, Bluetooth, headset, Jawbone Prime