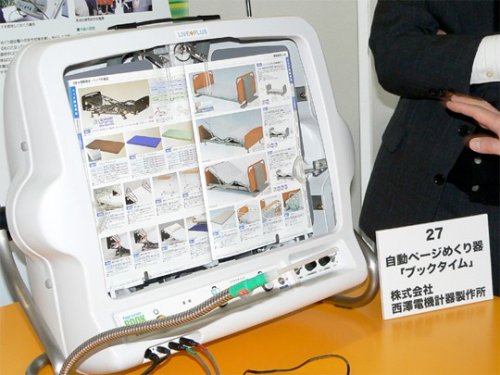 e-readers aren't for everybody. Some people like enjoy a novel while turning actual physical pages. That's where this invention comes in handy. Especially if you aren't able to turn pages yourself. Book Time managed to get itself a Robot of the Year award over in Japan.
It holds down books and magazines and automatically flips pages and keeps them from flapping in the breeze. We aren't sure if this it's voice activated or not, but it should be. It would be great for the disabled as well as the lazy.

Hell if it's gentle enough, it might help geeks read those ultra rare comics they are afraid to touch.
book pages, book time, reading, robot, turn