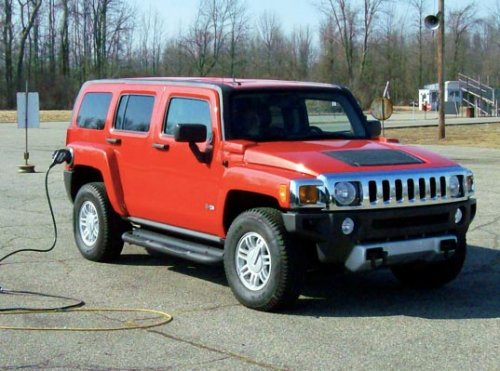 This article is bound to confuse you. I mean, we are used to hating on Hummers because they are mega gas hogs. They basically roll around on four wheels and destroy the Earth right? Well, yeah. But this one gets an amazing 100 MPG.
It's a modified electric Hummer H3 that manages to outdo even a Prius. My one question is this. Is it still okay to make fun of Hummers, or does this change everything? I know you get sick just seeing the familiar SUV form, but 100 MPG!

Yeah I'm still gonna make fun of them. But the people who modified this one really rock! There's no reason we can't all have 100 MPG cars.
100 MPG, gas, H3, Hummer, mod, SUV