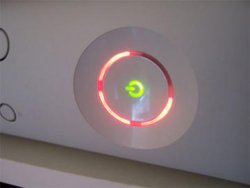 Xbox 360 red ring of death have you red in the face? Not to worry. Group product manager Aaron Greenberg says that it looks like the guys at Microsoft have finally found a solution to this problem.
In an interview with Edge Online, Greenberg said that Microsoft is pretty confident that the red ring of death should be a thing of the past very soon. The answer was apparently found through repairs and updated technology. He says they've "put the worst behind us on this."

We hope he's right. It's many a gamers worst nightmare. You can now sleep a little easier.
death, fixed, Microsoft, red, ring, solved, xbox 360