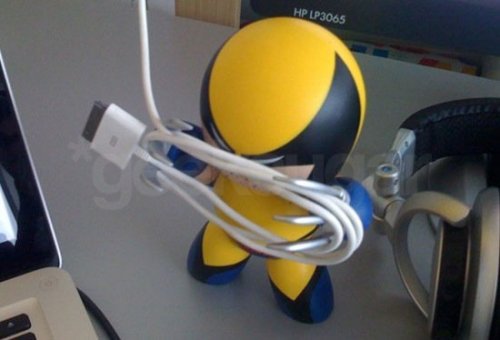 Normally Wolverine's claws will shred anything that they come into contact with. Luckily the adamantium skeleton in this Wolverine Mighty Muggs figure isn't so strong.
This was once a simple Wolverine figure, but some outside of the box thinking has turned Logan into an effective iPod cable manager. Proof that simple toys can sometimes help keep your gadgets tidy on your desk. It's only $15 and probably has some other uses as well.

Should you have other X-men figures on your desk, I would suggest that Wolverine ties up either Storm or Rogue for a steaming hot time in the X mansion.
cable, holder, mighty muggs, toy, wolverine, x-men