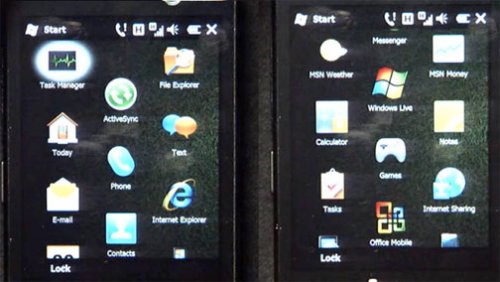 Some user feedback of Windows Mobile 6.5 has led to some changes in its UI. The most obvious change is the removal of the honeycomb. It may still have Trix and Lucky Charms hidden away inside somewhere, but the honeycomb is gone.
The icon grid is still arranged in the same way, but the actual hexagonal icon containers are no more. The second most obvious change would have to be the new scrolling, which limits flick scrolling to one page at a time once.

Other than that you get a systemwide increase in UI speed and smoothness.
honeycomb, menu, ui, Windows Mobile 6.5