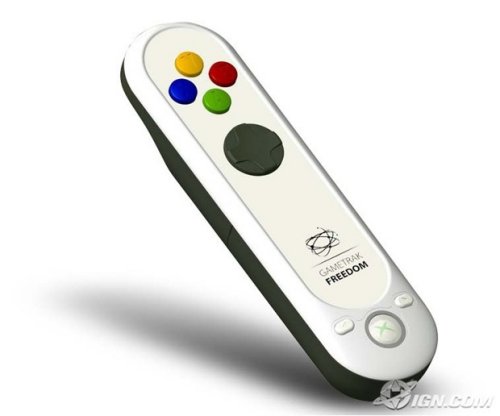 Initially unveiled back in September of last year, the "Gametrak Freedom" motion controller for Xbox 360 and the PS3 returns after a makeover. It's currently on display at the Game Developers Conference in San Francisco.
It should be available this fall for the Xbox 360, the PS3 version will likely follow next year. The Freedom obviously closely resembles the Nintendo Wii remote. In fact, it just looks like a bad knockoff. It will ship with a USB-port base station connected to two wands that sit on either side of your TV. Unlike the Wii remote, the Freedom won't require line-of-sight. Instead it will use "ultrasonic 3D positioning" to relay the remote's position via pulses.

Xbox owners will soon be able to join the ranks of others who have thrown Wiimotes into their TV.
motion, PS3, remote, Wiimote, xbox 360