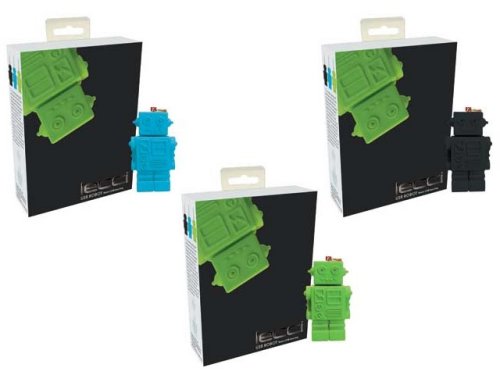 I've said it before. We need more robot flash drives. It's hard to find a cool robot flash drive. Some are too shiny, others, like the Ultraman are cool, but not robot enough.
This flash drive is all classic robot. The USB Robot comes in a small 1GB capacity, in green, black, and blue. Just yank his head off and plug him into your computer. When you transfer files, his little eyes light up!

He's only $15. What he lacks in storage, he makes up for in style. I'm getting one.
figure, flash drive, retro, robot, USB