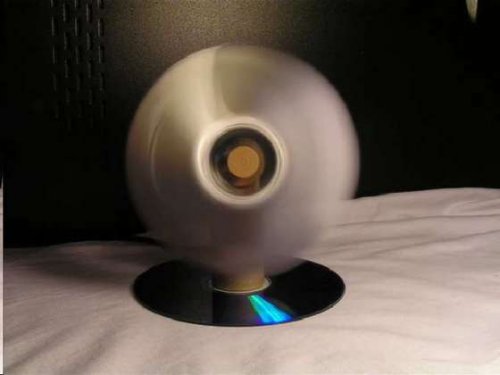 This is pretty awesome in a Macguyver sort of way. Using a motor, USB cable, two compact discs and a paper or plastic tube, Instructables user msolek creates a sweet little USB powered fan. This is a pretty simple project and the parts are all inexpensive, so don't be afraid to make one yourself.
To build your very own USB-powered fan, you'll need: a motor, USB port (max. 2.5W), two compact discs, a USB cable, paper or a plastic tube. Then, just cut up the disc, prep the USB cable, and put everything together.

If you need a desk fan, this is a fun way to make it happen.
cds, DIY, fan, hack, mod, powered, USB