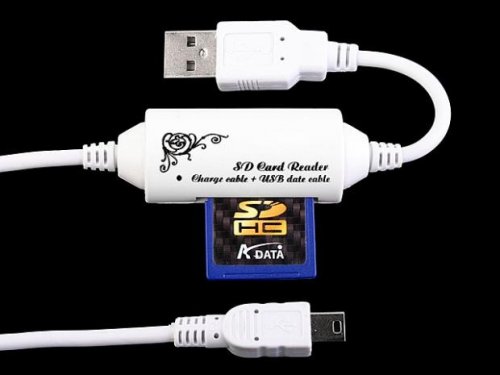 So simple a solution, that it's brilliant. Why we have never seen it before now, I have no idea. This mini-USB cable with an inline SD card reader from Brando combines the USB cable and the SD card. In doing so, it wins over our hearts, our minds and various other bodily orifices. The $12 cable will help you transfer files and photos from the SD card and will also assist you in charging your portable devices via USB.
Inserting an SD card will disable transfers from whichever device is hooked up to the mini-USB end to make way for SD card transfers, but the cable will keep charging the device. Once the card is removed, you'll again be able to shuttle files between point A and point B.

This one is a great idea.
cable, card, reader, SD, USB