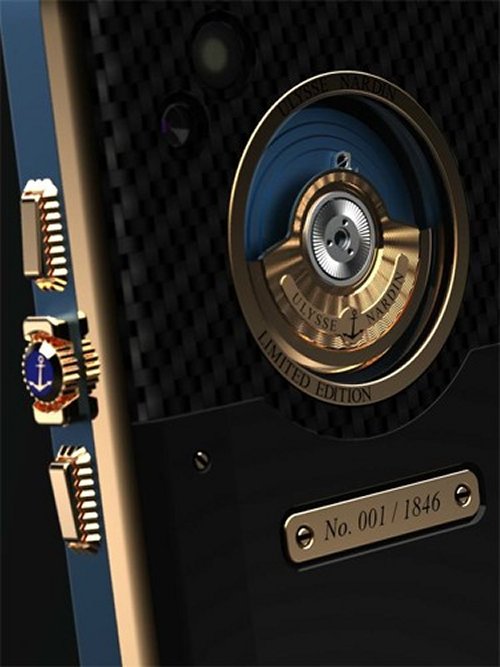 Ulysse Nardin's upcoming Chairman will be officially unveiled at Baselworld later this month. It's billed as a "hybrid smart phone" and before you ask, no you can't afford it. It will feature a visible, fully-functional kinetic rotor that will assist it in getting power, just like in a mechanical wristwatch.
There are not a ton of details, but we know that it'll be unlocked and limited to 1,846 pieces. Full details should arrive around March 26 when Baselworld kicks off. You can use that time to save up, steal, sell all of your possessions, and still fall short of it's asking price.

Bankers who have been bailed out on the other hand…All you need do is wait.
hybrid, smart phone, Ulysse Nardin, watch