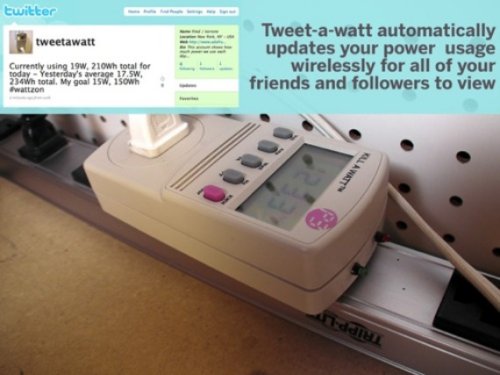 You already share all of your life's details on Twitter, why not share your power usage? Tweet-a-Watt will broadcast your power consumption for all to see. Each device only reads one outlet, so you can really get the low-down on how you use energy.
Modified from a Kill-a-Watt energy reader, the Tweet-a-Watt slowly charges up just enough power to communicate with a nearby computer via an XBee receiver, then uses a predefined Twitter account to automatically publish the results.

You'll just need a $20 Kill-a-Watt, and the package of DIY components costs $90. You can also buy additional kits for monitoring multiple outlets and that let you coordinate with a single tweet for $40 each.
energy, power, Tweet-a-Watt, twitter