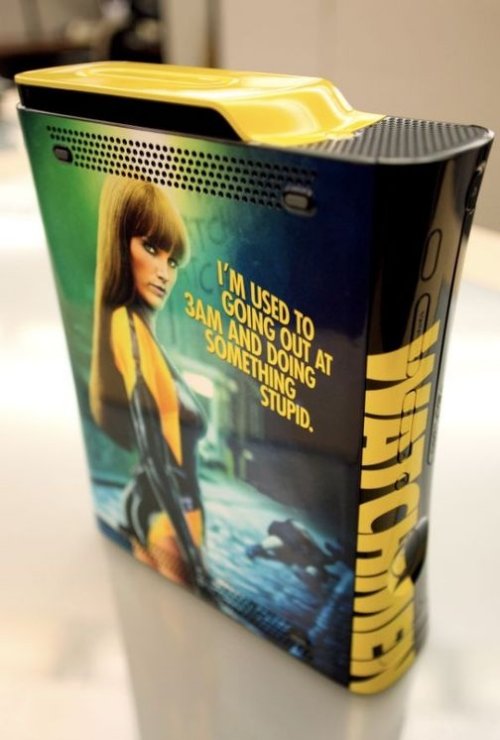 Looking for something a bit different in an Xbox 360? How about this Watchmen themed console? The Fresno Beehive is giving it away.
To enter for a chance to win, just go to their site and write up your review of the Watchmen movie in 50 words or less. Each review will be entered into a drawing for several "Watchmen" prizes, including a Watchmen game and this sweet Xbox, wjhich features photos of Silk Spectre II and Nite Owl II.

What are you waiting for. Go write your review.
contest, custom, movie, Watchmen, win, xbox 360