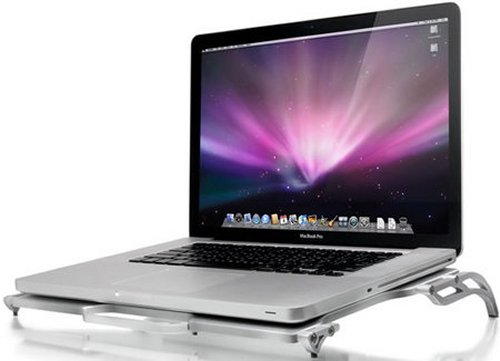 The M1-Pro is designed for Macbook, Macbook Pro, Macbook Air and other laptop users to protect their precious laptop investment. The fact that it makes your laptop look like a walking robot is a bonus. Its precision crafted from a block of aluminum, with a corrosive resistant finishing.
It's designed to be ergonomic and provide the best viewing angle and comfort for your neck and legs, while cooling. It's also available in a bedazzled Swarovski Elements option. Price available on request only, so it must be good.

But mostly we just like that it makes laptops look like they can walk. We're pretty easy to please.
Apple, cool, laptop, legs, M1-Pro, MacBook