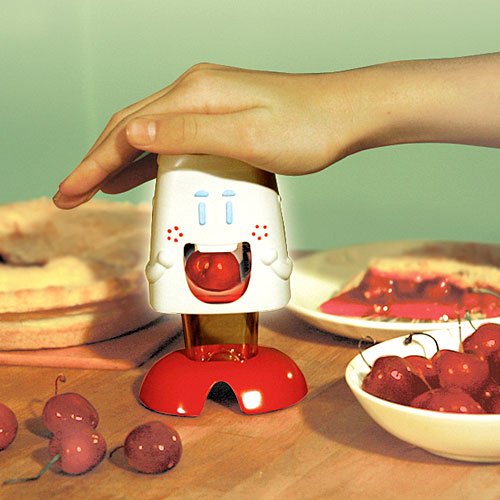 The Cherry chomper supposedly provides a safe, quick and easy way to pit cherries, but this little guy looks entirely too happy about his job. Like he's waiting to take a bite out of your finger. A "plunger design action pushes pit and residual juice into the bottom container".
This little guy has chomped more cherries than Fabio after a book/I can't believe it's not butter signing. Yeah, it says the protective 'tooth' ensures that hands and fingers stay safely out of the way, but I'm not buying it, because teeth can fall out.

It will cost you $14.98. It freaks me out a little.
cherries, Cherry Chomper, gadget, Kitchen, pits, tool