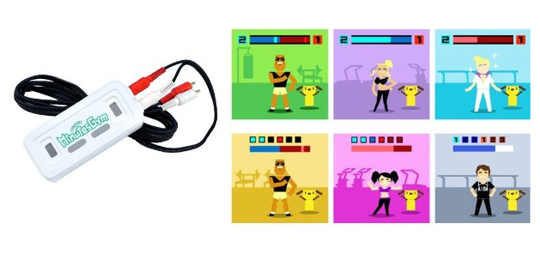 Takara Tomy wanted them some of that sweet Wii Fit action, so they launched the Minutes Gym Digital Video Trainer which is a pretty simple looking device that plugs into your TV or display with a composite video input. Just give it some basic info and use the integrated body fat sensor to measure your current state of flabbiness.
After that a bunch of animated figures will guide you through your fitness workouts. An incredible 100,000,000. That's right 100 million 3-minute workouts. You'd have to be Jabba the Hutt to get through all of them and still be rotund.

The device will monitor your progress over a 3 month period. Only $73. Better get to work.
digital video trainer, exercise, fitness, gym, Minutes, Takara Tomy, workout