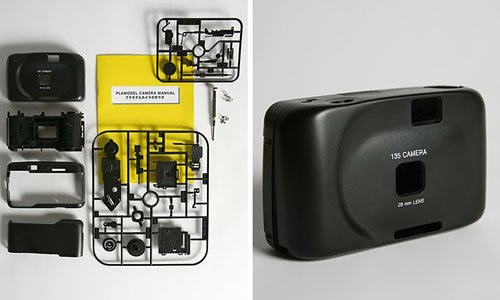 Building your own camera is one of the coolest DIY projects you can do. Sadly cameras are such complex beasts that if you are building anything other than a pinhole camera, it's pretty impossible. Or is it?
SuperHeadz is offering an alternative in the form of a model camera that you can build from parts and then customize yourself. It's like those old snap together model kits you had as a kid. But instead of a Ford or a Chevy, you're building a plastic camera. Pretty neat.

Only 28 bucks. nd by buillding it yourself you may just learn a thing or two about cameras.
[Urban Outfitters] VIA [Uberreview]
35mm, build, camera, DIY, make, Plamodel, project, snap together, SuperHeadz