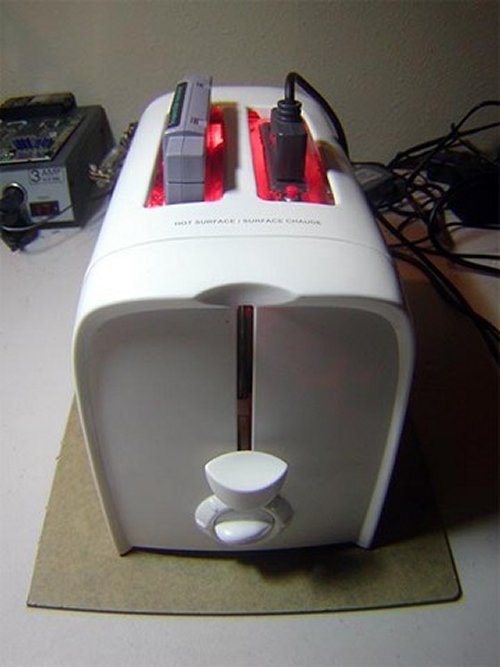 This toaster rejects bread in favor of NES titles, which are far more delicious. Created by the same modder behind the Nintoaster, this mod is just as heart healthy.
This followup is part toaster, part Super Nintendo, and is perfect for any geek kitchen. We're hoping that the toaster/console trend keeps on keeping on, because there are still a whole bunch that need to be assimilated. Video below.

It's part of a healthy gamer breakfast.
console, DIY, hack, mod, Nintendo, SNES, Super Nintoaster, toast