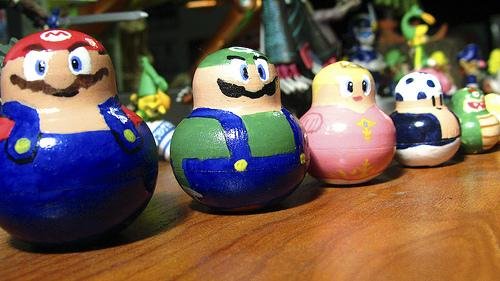 Ever wonder what Mario would look like if he had been created by an old world Russian doll maker? Cmsturmhous has posted this handmade set of Matryoshka dolls showing a whole bunch of characters from the games. From Mario and Luigi, the princess, Bowser, to Toad.
They all look like they need to go on a diet, especially Mario who is the largest. No way this version can jump as high as a coin box or smash a Goomba. Pretty cool. Now I want to play a fat Mario game, where the Mushroom kingdom is over-run by twinkies and my job is to get Mario in shape as I try to rescue the fat Princess, who is in Bowser's dungeon eating a gallon of ice cream and a turkey leg.

That would be a fun game.
art, fat, Matryoshka dolls, nesting dolls, Nintendo, Super Mario Bros