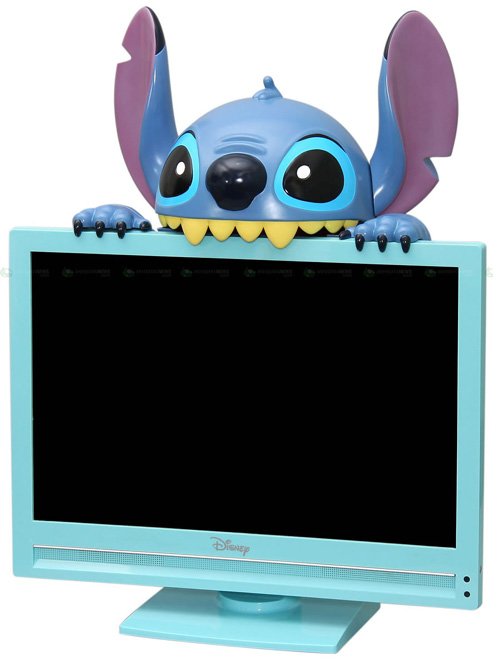 Nothing too cutting edge here, but if you have an unhealthy love of Disney characters and already own the Stitch humidifier, you might consider this Stitch LCD Display.
It's a 20-incher that features 1680 x 1050 pixels, HDMI, D4, and even a B-CAS card reader. While stitch may be taking a huge bite, he hasn't taken a bite out of the price, which is around €800. The mouth even opens up and it features stitch's body clinging to the rear.

You'll find all of the controls in his mouth too. It's not as creepy as the humidifier, but if you have both the creep factor raises up.
creepy, Disney, display, LCD, lilo and stitch, Stitch, tv