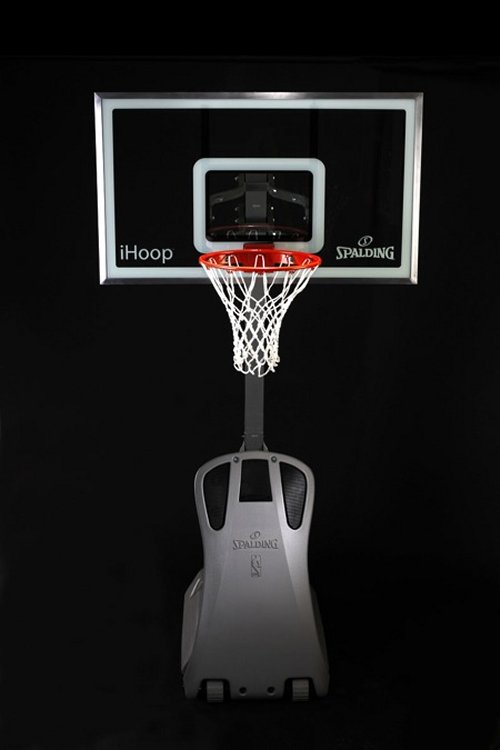 If you've been waiting patiently for something that combines your love of both the iPod and Basketball, your wait is over. I present to you the iHoop. Yeah I know, they thought it sounded cool, but you and I both know that it's just iHop with an extra "o".
You'll be swishing shots to your favorite tunes with the new Spaulding iHoop. A standard adjustable tempered glass basketball hoop with an iPod dock built into the base and 3 speakers (two 3″ speakers and a 5″ subwoofer) pumping out a total of 30 watts.

Don't worry, you won't kill your iPod making a slam dunk. It's hidden behind a protective panel. This is great for the aspiring Harlem Globetrotter. You can play that dopey theme song on an endless loop and clown around the court.
Basketball, hoop, iHoop, iPod, music, Spaulding, Sports