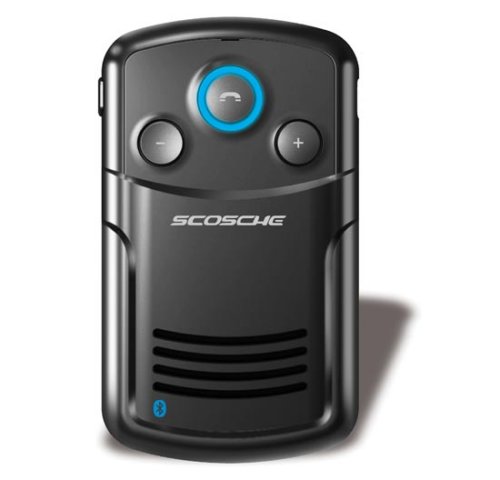 Scosche just launched a new solar powered gadget in the Solchat Bluetooth Speaker Phone. It's designed to be used in your car, and features a built in lithium ion rechargeable battery and a solar panel so you can charge it up it in your car's windshield.
In addition to being able to be charged by the suns rays, it also can be recharged via USB or via a car adaptor. It's available now for $99.99.

Pretty nifty and green.
Bluetooth, phone, Solar Powered, solChat, speaker