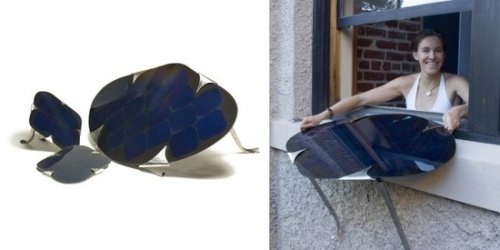 We could probably all stand to get a little greener in our everyday lives. Portable and compact solar panels like these make it pretty easy, since large panels are expensive and not suited for the home. These are especially great for apartment dwellers looking to get greener.
Veranda Solar is working on these solar panels that would sunbath outside of apartment windows, gathering rays that will power your stuff inside. No word yet on how much power you can expect to get from them, but the price is estimated to be from $400 to $600.

This could be huge. Then again it could be a big nothing. We'll have to wait and see.
energy, power, solar panels, Veranda Solar, window