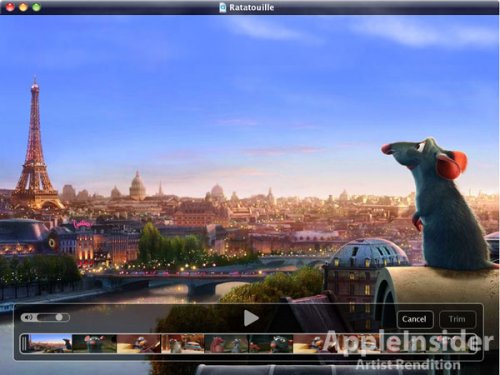 Apple has reportedly been working on this new interface since day one, even though publicly claiming that Snow Leopard would be more about performance and stability enhancements than sweeping feature changes. Even so AppleInsider claims that an upcoming 10.6 developer beta could feature a new UI codnamed "marble."
Apparently it would be sleeker than the current look, and there's some speculation that the new scrollbars in iTunes and iPhoto offer a glimpse into the future, along with the mockup of the new QuickTime X player above.

So, the question is, will Apple just focus solely on the internals or go all out?
marble, OS, rumor, Snow Leopard