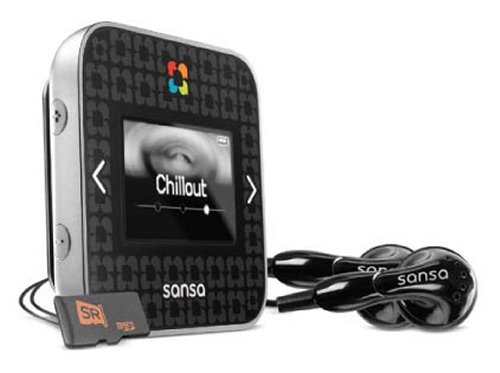 SanDisk will be shipping its slotRadio at the end of this month, so those looking for an MP3 player that doesn't have an Apple logo can give it some love and see if it loves you back.
This player comes with a microSD memory card slot so you can have your choice of pre-loaded music. You can get it pre-loaded with Billboard hits cards that hold more than 1,000 tracks. Which means that for every song you like, there will be ten that you don't.

You can pick up the slotRadio on March 31st and onward for $99 and it comes with a card that already has over a thousand crappy songs.
MP3 player, music, SanDisk, shipping, slotRadio