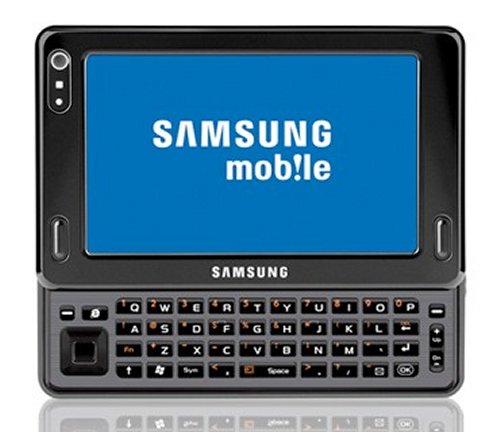 Today Samsung shared some details on the unannounced SWD-M100 Mondi mobile Wimax device for the Clear network via their RSS feed. According to the company, the Mondi features a touch screen and can access the Internet via Clear's mobile Wimax network.
Based on the above picture, the Mondi is a slider, with a slide-up screen that reveals a four-row QWERTY keyboard, very similar to the Nokia N810 Internet tablet. It also sports a D-pad and some function buttons on face of the device. Neither Samsung or Clear has announced this device, so we have no idea when it will be available.

Samsung claims that it's the first handheld Wimax device in the U.S.
Clear, mondi, QWERTY, Samsung, slider, WiMAX