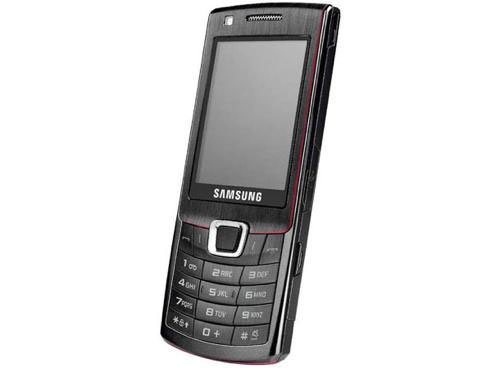 Samsung UK has announced the upcoming release of a new candybar handset, the Lucido. The name means"sleek" in Italian. The slim, 11.8mm thick body is all dressed up in brushed aluminum. Some of the set's standout features are a 2.2-inch AMOLED screen for richer colors, an assisted GPS sensor that uses Google Maps, and 3G network support over HSPA for fast downloads and browsing.
Some more common features include: a media player, FM radio, up to 8GB of storage via an external memory card slot and a 5-megapixel camera with autofocus, anti-blur, face detection and smile capture.

The phone should hit in April on various networks. Nothing on pricing yet.
AMOLED, Google, handset, Lucido, Samsung, uk