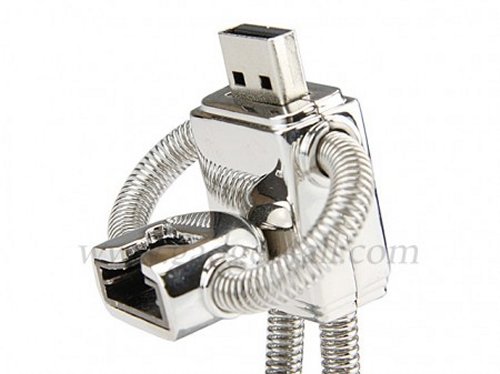 Self decapitation should be built into all robots as an added safety measure. Robot decapitation is what you'll get with this little guy. He's a 4GB drive and includes a clasp to attach to your keychain.
He could have more memory, but who cares. He's retro and cool. Kinda looks like he's taking his helmet off to say hi. He'll cost you $25. And let's not forget, keeping robot charms on your person will endear you to our future masters.

Plus it's always good to have an extra little action figure.
flash drive, head, removable, retro, robot, shiny, USB