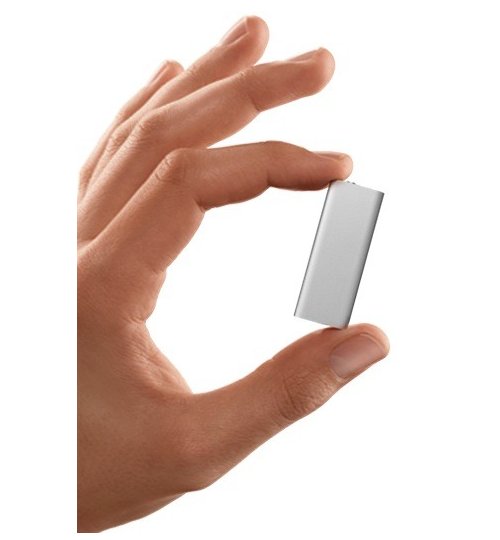 Apple just doubled the capacity of the iPod shuffle to 4GB, but that's not all. They've completely ditched the control wheel. The clip stays, but they've added VoiceOver, a new feature that tells you which song is playing and who performs it at the touch of a button on the earbud cable.
Great, now I've got Stephen Hawking palling around with me. It will also call out your playlists and let you navigate to others. The device is available in black or silver for $80. VoiceOver is available in English, Czech, Dutch, French, German, Greek, Italian, Japanese, Mandarin Chinese, Polish, Portuguese, Spanish, Swedish and Turkish. Check out the video tutorial below.

I understand Apples thinking. Smaller and less buttons is better. But really? Do you want to hear that voice constantly?
4GB, Apple, iPod, Redesigned, Shuffle, talks, voiceover