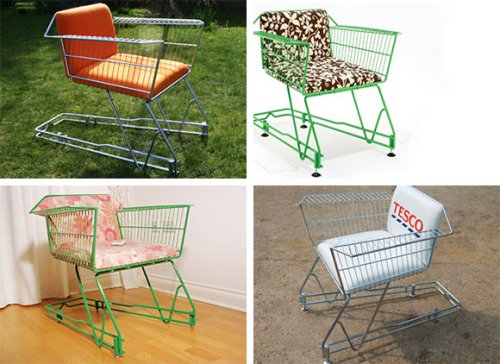 What could be more comfortable than a chair that reminds you that you need to go buy groceries? Just about everything probably. Such a chair would force you to say stupid things when you spill stuff, like, "Clean up on isle me". Sadly these chairs no longer have the squeaky and out of alignment wheels. So doing living room stunts is out of the question. Too bad. That's a deal-breaker for me.
Max McMurdo takes carts that are landfill bound and turns them into chairs. If you ask me they make good patio pieces. If grocery shopping is your bag. Get it. Bag…Paper or plastic?

A little shopping humor.
recycled