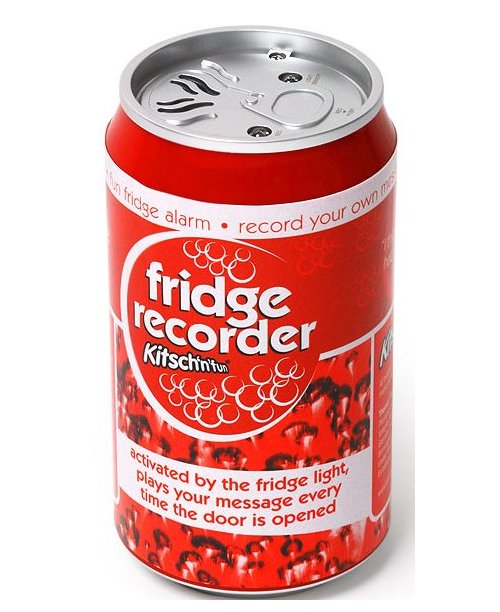 This little gadget is supposed to look like a standard canned drink, so it can blend into the surroundings in your fridge. Even though no one would ever mistake it for a real drink called "Fridge Recorder". It's light activated, so whenever someone opens the fridge door, the recorded message of your choice will play.
Stuff Like, "Step away fatty!" or "Haven't you had enough junk today? Look at that fat ass." or even "Obey the fake drink can. The fake drink can is now your master." If you have roommates, this might help to stop them from stealing your stuff. It's likely to be entertaining for a full 5 minutes.

Only £5.98 to have this can spout all kinds of nastiness to friends and family.
Alarm, fridge, guard, Recording Can