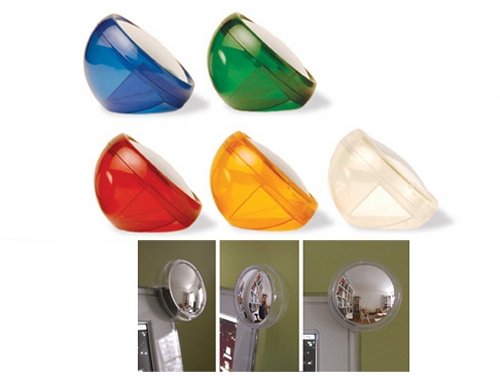 We've all been there. You're at work surfing some NSFW sites. You know it's against the rules, but they're not the boss of you. As long as you don't get caught it's all good. Well my pervy friends, the Rear View Computer Mirror will give you an edge. It's a convex mirror with a wide enough angle to catch anyone who might be sneaking up on you.
This incredible technology has been in your car for years. Now get it in your cubicle. You can also hook it up to your notebook with a piece of included velcro. $13.95 will keep you entertained at work and safe from your boss.

NSFW just got a whole lot safer.
computer, dont get caught, mirror, nsfw, Rear view, work